CDs are available for purchase from CDbaby.com

What you've all been waiting for!

Peter Lewy Internet Radio is here!
Peter Lewy Internet Radio WPLewy!!!!

Peter is performing Friday, Feb 24th, 2012 at 8:30pm at the Postcrypt at Columbia University

"Some of the more well-known artists who have graced our stage include: David Bromberg, Jeff Buckley, Shawn Colvin, Ani DiFranco, John Gorka, Patty Larkin, Lisa Lo...eb, Martin Sexton, Tony Trischka, Suzanne Vega, Jerry Jeff Walker, and Dar Williams. The Postcrypt is completely student run and non-profit, and is the only free venue of its kind in the New York area. We believe in an accessible and friendly atmosphere for artists to share their craft, so, our artists (local as well as from around the country) perform for small audiences without microphones." I'll be playing some of my songs as well as some instrumentals. The show is at 8:30. The club is beyond intimate so if you want to come, come a bit early to assure you'll get in. Info is at http://postcrypt.virb.com I hope to see you there!

ClassicalJazz Music presents
Now And Then
Solo Cello improvisations, original compositions, and Bach, played by Peter Lewy
"The best improvising cellist I've ever heard!" Jaco Pastorius
You can listen to it for free on SoundCloud! click on this link Now and Then

To buy a copy just flollow this link Now and Then




Summer 2012

Peter will be performing and teaching at the

Interharmony International Music Festival in Arcidosso Italy

July 4-16, 2012

Arcidosso is in Tuscany near Siena and Florence



Along with my other teaching at the festival I will be offering an amateur adult cello workshop along the lines of the cello workshops I have run for almost 20 years in Lubec, Maine. Hundreds of adult amateur cellists have attended and enjoyed these workshops. We have a morning technique class, master classes, private lessons, ample practice time, ensembles with other instruments when possible and appropriate. The festival will also sponser excursions to Florence and Sienna. For this workshop no audition or tape is necessary. All levels are welcome, come as you are. Please contact me if you are interested.




You can send email to Peter by selecting this link.
peter@peterlewy.com


To find out more, click here:
Study cello in Tuscany!

Cellist Peter Lewy has worked on stage and in the recording studio with hundreds of recording artists, from folkies like The Roches, Frank Tedesso and David Massengill all the way to rockers like Nada Surf, Neon Leon and Mark Johnson. He has also collaborated extensively with artists like Jazz legends Jaco Pastorius and Bucky Pizzerelli and Indian sarod virtuoso Vasant Rai. He has performed for thousands from the Clearwater festival to such diverse clubs as The Bottom Line, The Blue Note and CBGB's. Peter's music has been heard on radio stations throughout the world. His classical credits include serving as principal cellist and concerto soloist with several NYC metropolitan orchestras in addition to numerous recital and chamber music appearances including at Lincoln Center. In 2006 his highly personal interpretations of the Bach Suites for Unaccompanied Cello were praised by pianist Maurizio Pollini.


For all booking and promotional inquiries: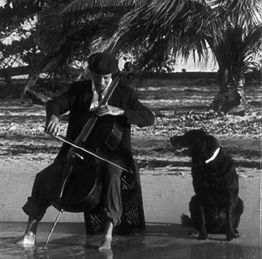 ClassicalJazzMusic
658 W 188th St. Suite 6E
New York, NY 10040
Phone/Fax:212/927-3538
info@ClassicalJazzMusic.com

Peter will be teaching at the prestigious
Interharmony International Music Festival in Tuscany next July!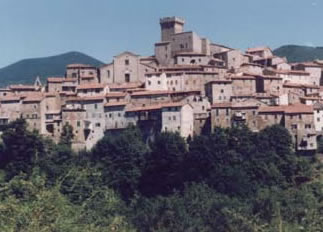 To find out more, click here:
Study cello in Tuscany!

To listen to or buy Peter's music for 99 cents at itunes click here!
Peter Lewy: "Now and Then" at Itunes!

Check out the cover story about Peter in DailySingle.com: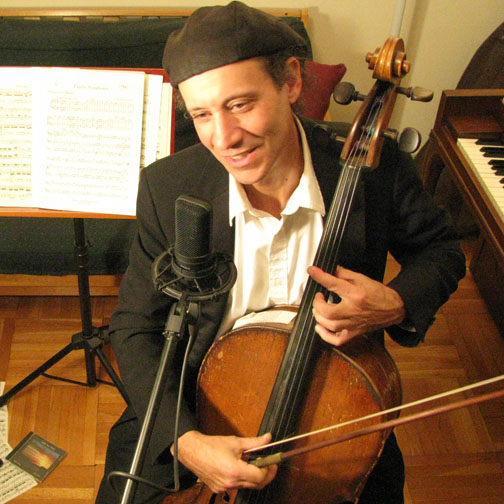 Peter has begun singing again! Check out his newest original song at www.myspace.com/peterlewy



To Listen to Peter on NPR's Morning Edition shortly after 9-11 click on this link Peter on Morning Edition. When NPR media player opens just click on "Listen" under "My Playlist"



Check out videos of Peter at peterlewy-cellist.magnify.net by clicking on this link!



You can send email to Peter by selecting this link.
peter@peterlewy.com
If you'ld like to see him perform, please send an e-mail!



Would you like cello tracks on your project? Any kind of music.
email to Peter by selecting this link.
peter@peterlewy.com



Interested in Cello Lessons? Click here
number of visits


CDs are available for purchase from CDbaby.com